Rupay card News, Rupay card Articles, Rupay Card Launch, Latest Information on Rupay Card
Tuesday, December 31, 2013
Wednesday, December 25, 2013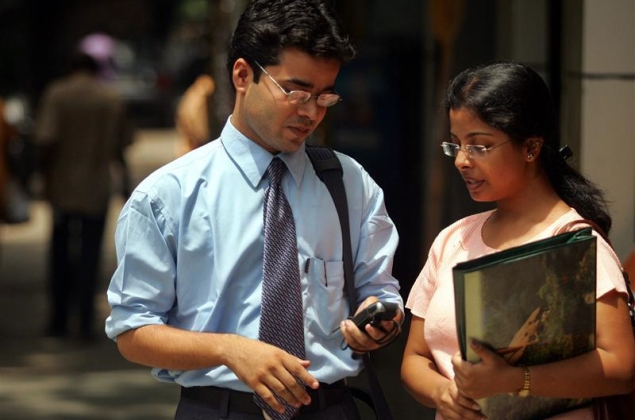 The Central Bank of India, which is celebrated its 103rd Foundation day on Monday, has launched a new mobile banking application and a EMV (Europay, Mastercard, Visa) compliant
'RuPay' debit card
.
Finance Minister P Chidamabaram launched the scheme, along with 103 branches and 103 ATMs of the bank, through video conferencing.
Rajeev Rishi, Chairman and Managing Director of the Bank, said the card would help traders to draw Rs. 40,000 a day or Rs. 1 lakh in case of international transactions.
The RuPay Debit Card would be accepted at all channels, including - ATMs, PoS machines, e-commerce sites, now that EMV chip and PIN cards with global acceptability have been introduced, an official of the bank said.
The EMV-compliant
RuPay Debit Card
is based on the Swadeshi Platform and is more secure with in-built security chip, he said.
The mobile banking application is said to be intended to promote greener and eco-friendly channels of banking, while at the same time facilitating all types of customers to avail banking services on the go.
Rishi said the bank had always been a common man's lender and chose the occasion to focus on the rural and underprivileged sector as well.
The
Central Bank of India
also launched a special Chola Arogya Bhima Health Insurance Policy through the Finance Minister, to provide affordable health insurance to 1.03 lakh rural families. 503 women's self-help groups were linked with the Bank's financial assistance.
R K Goyal and Animesh Chauhan, executive directors of the Central Bank, were also present at the occasion.
The finance minister also inaugurated the Central Bank's CSR activities in 103 government schools (100 in Central Bank's lead districts and three in Sivaganga District).
Posted by

Webmaster
at 10:15 AM
No comments:


Expressing happiness over the growth of the banking sector in the last ten years, Finance Minister P Chidambaram today described it as a great achievement of the UPA rule.
Participating in the '103rd Foundation Day Celebration' of the Central Bank of India here he said: "The very fact that people have accepted the growth of banking sector as a normal phenomenon is a success to me and the government."
The celebration function is being organised for the first time outside the metro cities.
He said the government had made great efforts to achieve this growth in the banking sector. "The bank officials including the executive directors, chairmen and the employees also played a major role in the expansion of the banking sector."
"Now the country is having 1,10,000 branches, and every year 7000 to 8000 branches were opened in the last nine years and this year 10,000 branches will be opened. The central bank to commemorate its 103rd foundation day has opened 103 branches today and it will open a total of 231 branches this year," he said.
Besides bank branches that had been opened, banking service also had expanded at a fast pace. ATM facility, which was available in a few localities, is now available throughout the country, he said.
"Very few thousand students got education loans ten years ago. Now lakhs of students were availing the education loan. Crores of self-help groups were availing loans. "This is how the banking service has expanded," he said.
Another outcome of expansion was provision of jobs, he said adding if ten banks were being opened this year, then thousands of persons would get bank jobs.
"The expansion benefited lakhs of people in various sectors and we are proud of that", he said.
Chidambaram said another novelty introduced by the UPA Government that benefited the public at large was the Corporate Social Responsibility Clause introduced under the new company Law. Some people opposed it initially, but they understood the benefits later and supported it, he said.
Under the CSR, a company - private or public sector - should allocate a percentage of profit for benefit of the community.
"It is a revolutionary clause. If the government has to spend money for any scheme then questions would be raised for various reasons. Now we have given freedom to the companies to spend the two per cent of the profit as they liked. They can lay a road, spend money for a school for any other common facility or provide health insurance for the poor people etc."
He said about
R

s.
20,000 crore was being spent under the CSR by various companies for implementing welfare schemes for the people. "But for the new company law replacing the 60 year old law, this would not have happened," he said.
Chidambaram said it is a matter of pride that Central bank of India was founded by two Indians - Sorabji Pochkhanawala with Pherozeshah Mehta.
In fact one of the founders was working for a foreign bank, and his officer said it would not be possible for the Indians to start and run a bank. The Central Bank of India was started and run by Indians during the colonial period, he said.
To mark the 103rd foundation day of the bank, Chidambaram also inaugurated 103 ATMs besides providing assistance to 103 government schools which were provided fans, among other facilities.
He also launched the 'EMV Rupay debit card' that would enable one to draw
R

s.
40,000 a day and a Health insurance scheme for 1.03 lakh poor people on payment of
R

s.
611 a year. Under the scheme, the bank has tied up with Chola MS General Insurance for providing medical reimbursement to the tune of
R

s.
30,000 in case of accidents or hospitalisation.
Posted by

Webmaster
at 10:13 AM
No comments:


Tuesday, December 17, 2013
Mumbai-headquartered Kotak Mahindra Bank Ltd on Tuesday rolled out its financial inclusion programme across 75 milk cooperative societies of Amul in West Bengal.
Called "Kotak Samridhi", the initiative was rolled out across the districts of Burdwan and Hooghly.
It will see direct transfer of money to farmers' prepaid cards for their daily produce. The money transfer process will take place within the same day.
Earlier, the payment cycle would be of three days.
"Approximately, 8,000 farmers supplying milk to Amul through these cooperative will benefit through the programme," Tushar Trivedi, Executive Vice President & Head Branch Banking, Kotak Mahindra Bank, said.
According to him, Kotak has tied up with National Payment Corporation of India (NPCI) for using their RuPay platform for issuing the prepaid cards.
Farmers need not necessarily have a bank account with Kotak Mahindra to obtain payments.
However, cooperative societies need to have accounts with the bank.
Replicating the model
Kotak, which began the pilot project on financial inclusion here in the State in August this year, will now roll out a similar scheme for Amul in Gujarat.
Roll out is expected to happen in two months time (around February).
Over three lakh dairy farmers across 1,200 cooperative societies in the State will be part of the programme.
"In Gujarat, roll out will happen in a phased manner," Trivedi said.
Kotak is also talking to other cooperative societies in Haryana and Punjab for extending the roll out to wheat and paddy.
Talks are, however, in a nascent stage.
Posted by

Webmaster
at 12:40 PM
No comments: