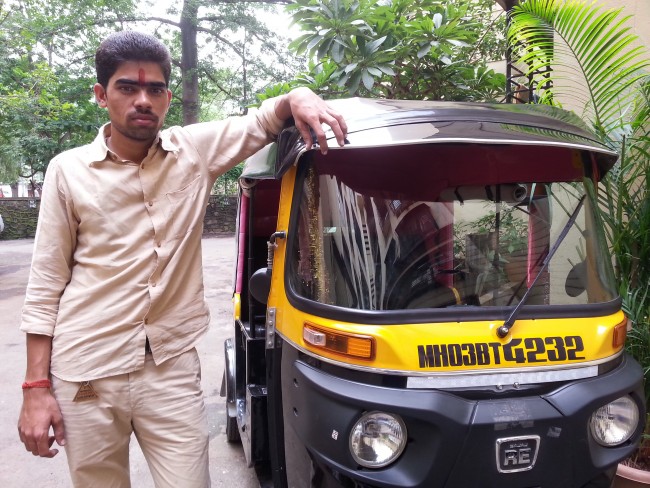 Enquiry about a
Jan-Dhan account
form at a Bank of Baroda branch in the National Capital Region (NCR) was greeted with: but don't you have an account in any bank? After 10 minutes, the form did eventually come, with a stare that had 'why burden us with another account that is going to remain idle' written all over it.
Just a few kilometres away, one of the branches of IDBI Bank had run out of forms. An executive explained that since there was a huge pile of forms yet to be processed, it had been decided to go slow in opening new accounts. A nearby United Bank of India branch is yet to issue RuPay cards to some customers who opened their accounts nearly a month ago. One such customer said: "Bank officials were clearly in no mood to open our accounts in the first place. We were asked to come some other time. When we persisted, they went through the motions. But we are yet to receive anything."
FAST TRACK INCLUSION
47,630,652 - Number of new accounts opened
13,303,975 - Number of RuPay cards issued
Rs 3,226.97 crore - Balance in accounts
36,574,947 - Number of zero balance accounts
Status as on September 23 Source: Ministry of finance
As the
Jan-Dhan scheme
completes a month since its official launch, reports coming in from various parts of the country suggest the stated target of 75 million new accounts will be achieved much before January 26 next year. But the scheme's implementation is patchy. Agents are charging commissions for filling forms in Bihar. Reports indicate in Madhya Pradesh and Uttar Pradesh, stationery shops are selling forms as bank branches have run out. "These reports are not baseless. Some of these things are happening. But an overburdened banking system cannot be expected to do everything," said an executive with a leading public sector bank (PSBs).
In terms of numbers, the scheme has exceeded expectations. By September 23, all banks put together had opened 47 million new accounts. RuPay cards have been issued to 13 million people. Of all accounts opened in less than a month, 36 million are zero-balance ones.
Bankers this reporter spoke to complain they are flooded with inane queries. What are the benefits of this loan scheme? When will the insurance money come into the account? How much loan can be taken against this account? Can insurance money multiply with multiple accounts and can the RuPay card serve as another proof of identity? "With such a deluge of questions every day, two executives of a bank branch, on an average, are entrusted with the task of dealing with them," said another bank executive. It was bound to have some impact on core banking operations, he added.
The less-than-enthusiastic response of bankers stems from the fact that most branches have been asked to hold 12-hour camps every Saturday. At times, staff are made to come in on Sundays to ensure satisfactory completion of targets. "Even if we take the help of business correspondents, verification of documents and processing of forms have to be done by bank staff. There is a limit to how many forms can be processed in a day," said another executive with a PSB.
Bankers also say multiple accounts might prove a spoiler. "I will say 50-60 per cent of all the accounts that have been opened under the
Jan-Dhan scheme
are by those who already have accounts in other banks," said the executive of the leading bank. Other bankers concurred. In fact, this reporter came to know about a person who opened a new account under the scheme in the branch where she already had an account. "What is wrong in this? If there is a new scheme, why should we be denied its benefits just because we are already part of the banking network?" her husband, a resident of Ghaziabad, asked.
The one-page account opening form has a column seeking self-declaration that a person does not have any account in any bank. But bankers say the self-declaration is meaningless as there is no mechanism to stop multiple accounts. "If a person has multiple documents as proof of identity, he can open multiple accounts and our system cannot detect it. There is no inter-bank arrangement to stop duplication," said the branch manager of another PSB.
Bankers say accounts opened without valid address proof are put in the high-risk category and these are unlikely to get the overdraft facility. Such account holders will be asked to furnish proof of residence within a year, as is the case with all accounts in the high-risk category. The Bank of Baroda form mentions that eligibility for an overdraft facility of up to Rs 2,000 is "satisfactory operation" of an account for at least six months. "There is a great deal of misconception about the overdraft facility. Those who have opened accounts under this scheme are under the impression that they automatically become eligible for the overdraft facility, which is not the case," said the executive of the leading PSB.
On accident insurance of Rs 1 lakh for each account holder, bankers say it comes automatically with the RuPay card. What it means is that existing account holders who opened their accounts prior to the launch of the scheme may get
RuPay cards
issued against their old accounts and become eligible for accident insurance. However, bankers are awaiting further instructions on who is going to pay the premium for the life insurance cover of Rs 30,000 that has been promised with each Jan-Dhan account.